I said we were going to squeeze every possible thing in that we could and we spent three days doing just that. People keep asking me what my favorite thing was and, to be honest, I don't think I can pinpoint one thing. I can tell about some of the great stuff we did so here goes.
We saw lots of monuments and it was every bit as cool seeing them in person as I thought it would be. The Washington monument can, literally, be seen from everywhere. I never realized just how tall it was but soon found out when we were walking up to it. It stands just a little over 555 feet tall.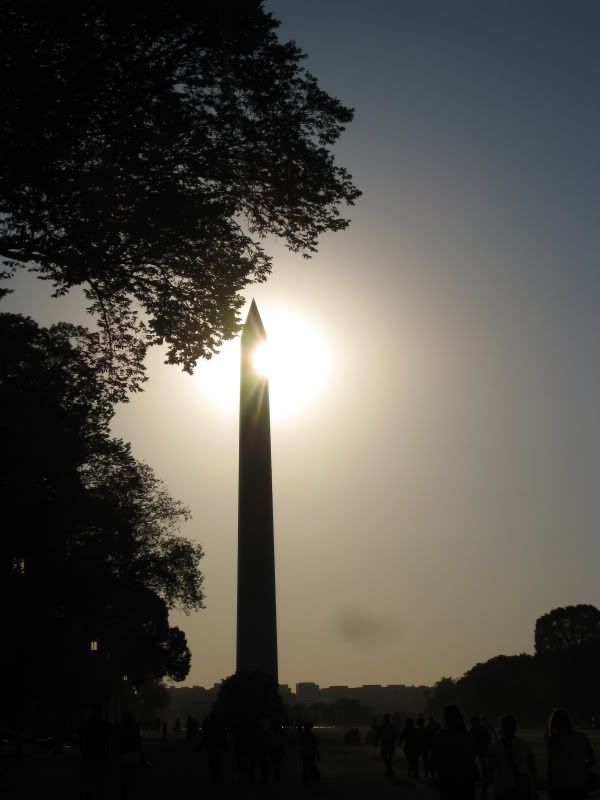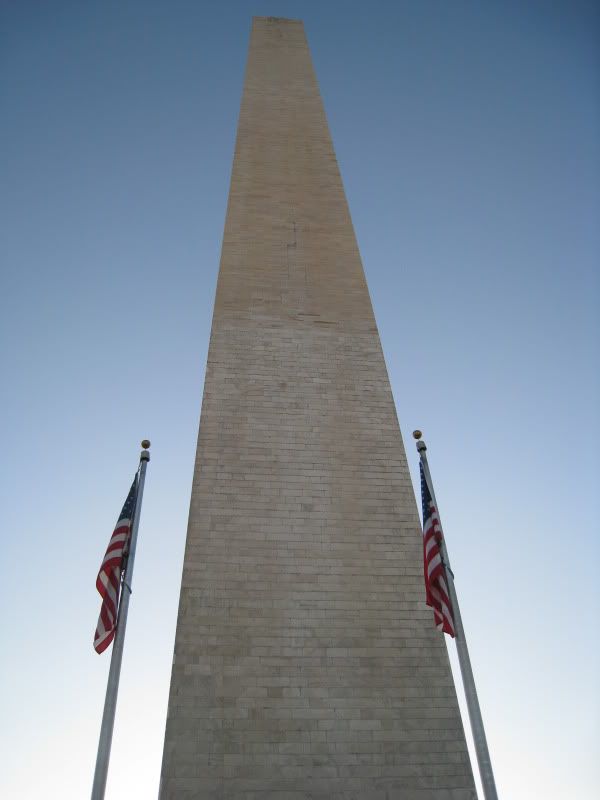 We went to the Smithsonian Museum of American History and it was so interesting. We didn't have nearly enough time to see everything since there were four floors but we did make it to each floor to scan some really cool stuff. This was one of the magnificent things we saw. It's Abraham Lincoln's top hat. I just couldn't get over it. Our 16th president possibly wore that for very important decisions he made. It simply amazes me. They also had, among other artifacts, the suit and dress that he and his wife wore to his inauguration.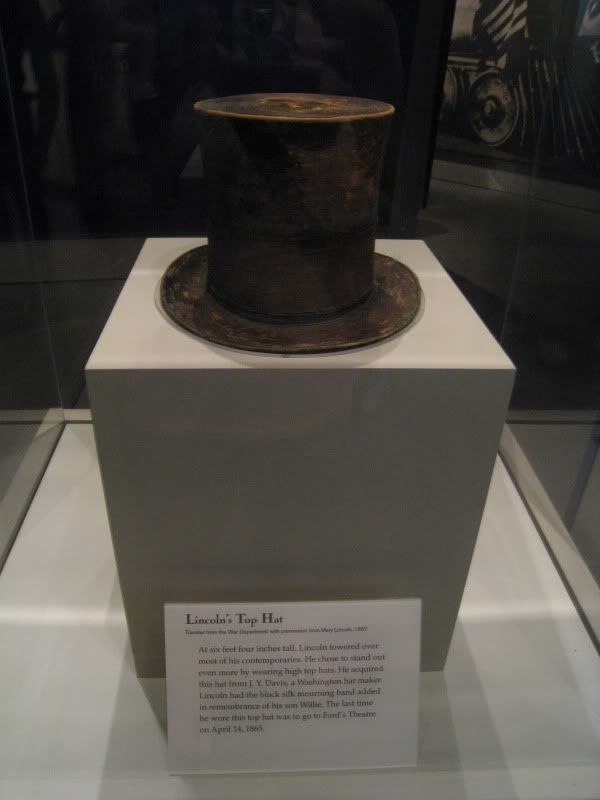 Probably my other favorite display(
which we weren't allowed to photograph
) was
The Star-Spangled Banner
.Very interesting.
This capsule was at the Smithsonian Air and Space Museum. Now
that's
a cool place! It was the capsule that john Glenn became the first American to orbit the earth. I don't think I would've had the nerve to be put in a space craft that small and hurled into space.
This is Julia Child's kitchen. Her actual kitchen. Exactly as she left it when she died. It is quite fascinating to see her handwriting on papers on the counter.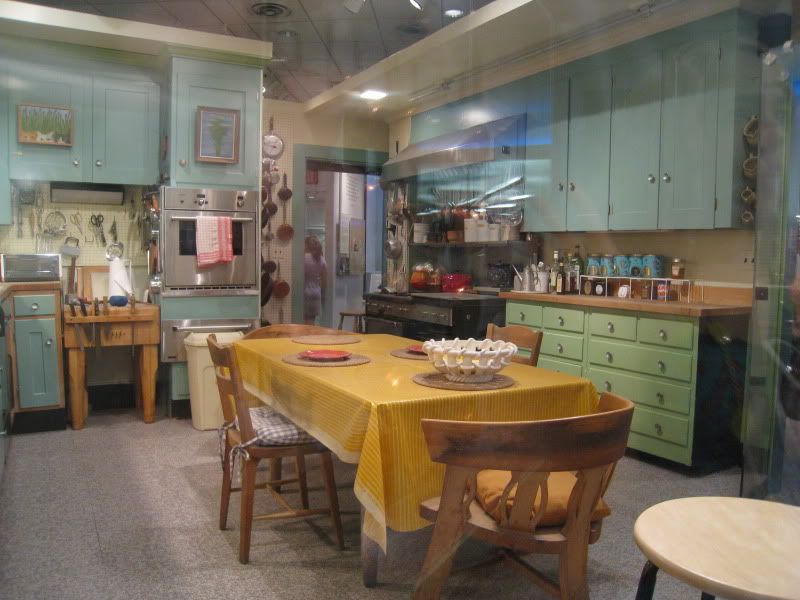 By the time we got back around to the white house it was dark. Boo! So this was all we got.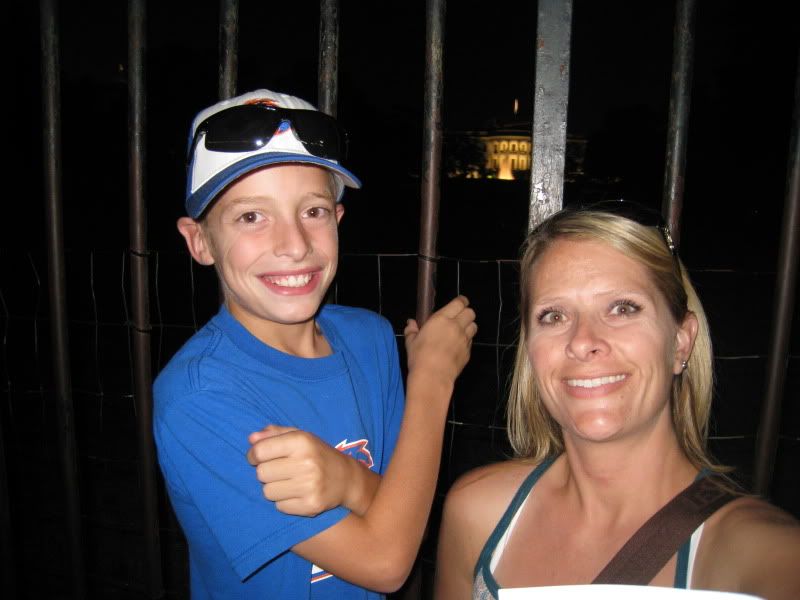 The reflecting pool as you look at the Washington monument from the Lincoln memorial.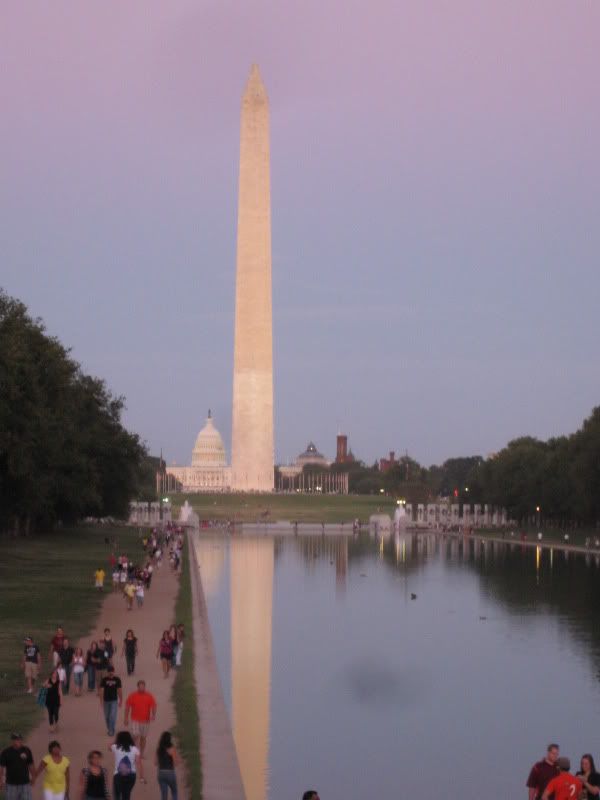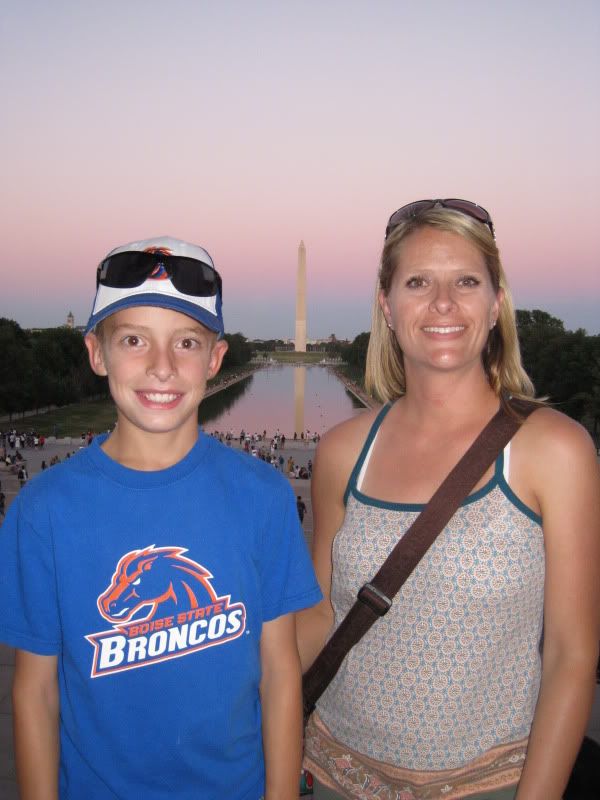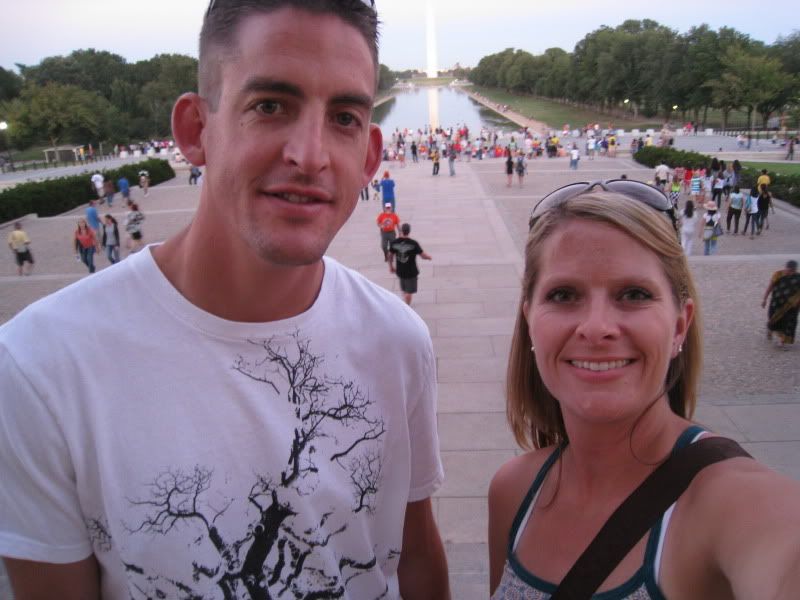 Honest Abe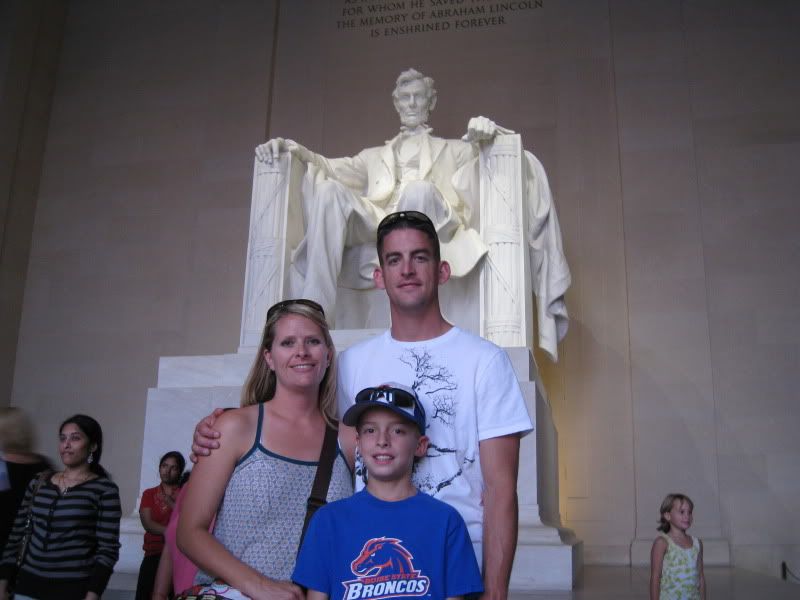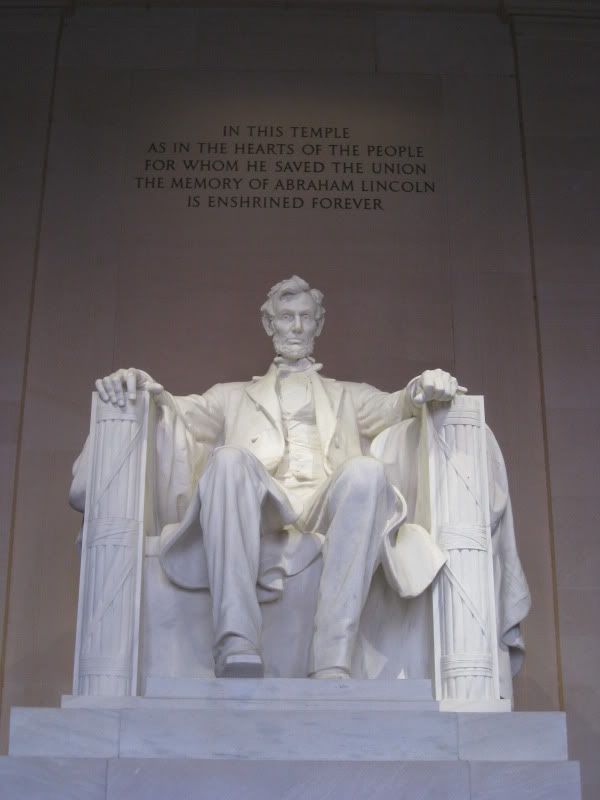 Because Blogger isn't putting my pictures in order this one is down here