**warning! lots of very large pictures ahead**
This is what we did last night.
Our precious little baby girl, the one I prayed for, the one I dressed in everything pink I could find, the one who loves dance class, has been wanting to ride her dirt bike. We took it to the cabin and she rode around up there but she wanted the training wheels off. When we got home Rob obliged and we took her and Taylor out last night to do their thing.
She's getting a little pep talk and instructions from daddy.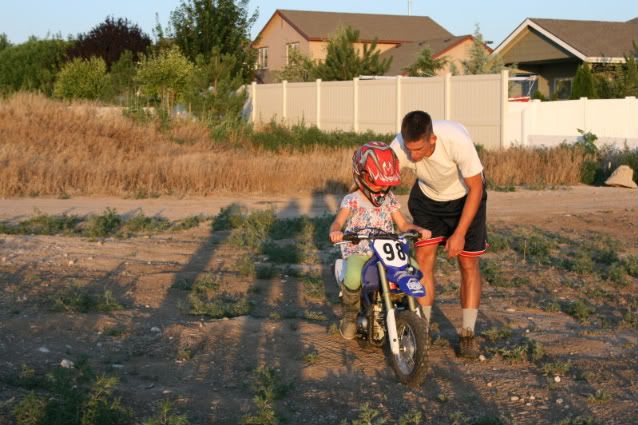 There they go...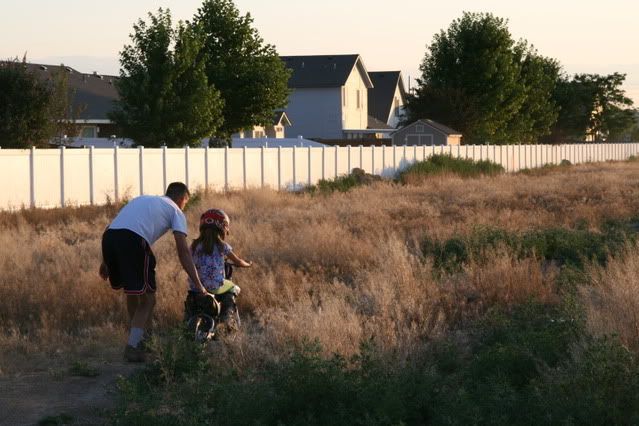 In the meantime I have this guy to keep me company. Taylor is quite the kid. He's afraid to sleep upstairs by himself, but put a throttle in his hand and he thinks he's invincible.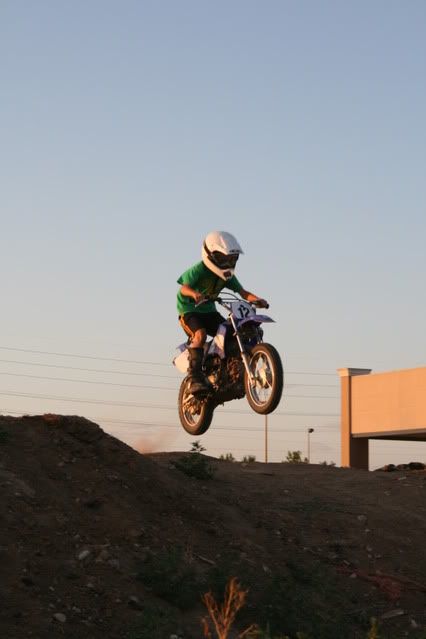 I love this shot!!! I think I will edit out the power lines (thank you photoshop!) and enlarge it for his room.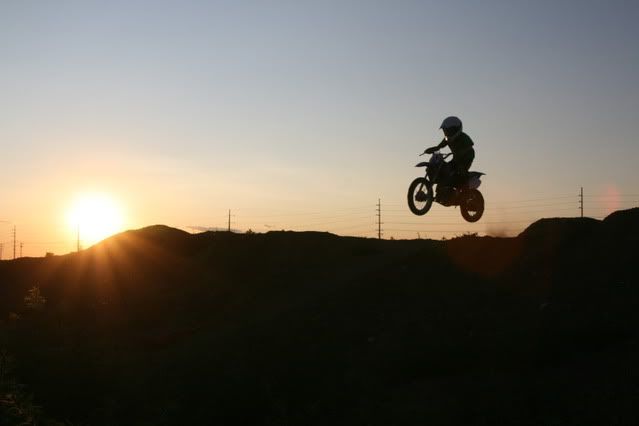 She still wasn't too sure about this whole thing. Rob said she was scared and ready to get off. But like the good parents we are, let's not bring up
the ear piercing incident
, he wouldn't let her. He kept encouraging and miraculously she stayed on and kept going.